Merchant Subscriptions
You don't have to be a member of the Valley View Parents' Club or even have a child at the school to sign up for these programs.  So, please forward the link to this page to extended family and friends.  Likely, they are already signed up and only need to point their accounts to our school.
---
EScrip  Safeway

EScrip* is a service that works for various grocery stores and merchants.  Details on the program and a list of common merchants is found on the e-Scrip flyer (Spanish e-Scrip flyer). It's very quick and easy to sign up (takes 2 minutes).  To get a list of all participating merchants in Northern California Click Here.   To sign up for the Escrip service Click Here.   Be sure to choose "Valley View Parents' Club" at Step 2.  There are two other Valley View schools in their database, but the "Parents' Club" one is us.  Click Here to see an image of Step 2 of the signup.  Remember if you have done the membership, you need to renew your membership each year.  That only takes 1 minute.  To renew your EScrip Click Here.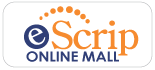 Shop seamlessly at your favorite sites (like Amazon, Home Depot, Nordstroms) through the eScrip mall.  See flyer showing how simple it really is.  Just Click on the icon to go directly to the mall registered to our account.  No need to sign up.
Big thanks to Jeanine Cutino for being our EScrip coordinator,  You can contact her at jmcs111@gmail.com or call at 415-310-9328,
Raley's Something Extra
The Raley's scrip* program is through their Something Extra rewards program.  The process for registering for this program is outlined below.
Steps to sign up:
First, you'll need to be a member of our Something Extra rewards program, Click Here.
 Next, sign into your Something Extra account on the right side of the screen, Click Here.
Click the green "Get Started" button.
Select the green "Choose your Organization" Button.
Choose "Valley View Parents Club" from the choices on the left.  If it is not there, search the 94803 zip code.
Choose 100% from the drop down menu above the green "Save Your Selection" button.
Press the green "Save Your Selection" button.
Thanks to Gladys Dodds for coordinating this program!
Share Cards (Lucky & Food Maxx)
The Save Mart organizations, which include Lucky and FoodMaxx, have the S.H.A.R.E.S program.  Use your card at these two stores and earn money for Valley View!  Gladys Dodds is coordinating this program and has a SHARE card for you!  Please email valleyviewcommunity@gmail.com to get your card and start making money for Valley View.
Box Tops
Deadline for first submission:  October 25th, 2013    Please turn in your box tops to the box in the Kindergarten hallway!  Please bundle them into groups of 10 or 50.  If you like you can download Box Tops collection sheets for you kids to attached your Box Tops clippings.
No signup necessary to take advantage of the Box Tops program!   Just clip the "Box Tops" label from any of the hundreds of participating products and turn them into the Valley View Parents' Club.  You can drop them off in the box in the hallway by the Kindergarten classrooms.  Jessica Rodriguez is our coordinator and will be mailing them in for cash for Valley View!  Thanks, Jessica!
Also, you can collect box top points by shopping online through the Box Tops store at places like Toys R Us, Walmart, and Staples.  To do this, just sign up at the Box tops web site… Click Here.  Type 94803 into the "Find Your School" search bar and choose "SELECT THIS SCHOOL –>" under the Valley View Elementary choice.  Then follow the next 2 steps to complete your registration.
* SCRIP is a fundraising device used by non-profit groups throughout the
country and is an acronym that stands for "Substitute Cash Redeem In
Person."